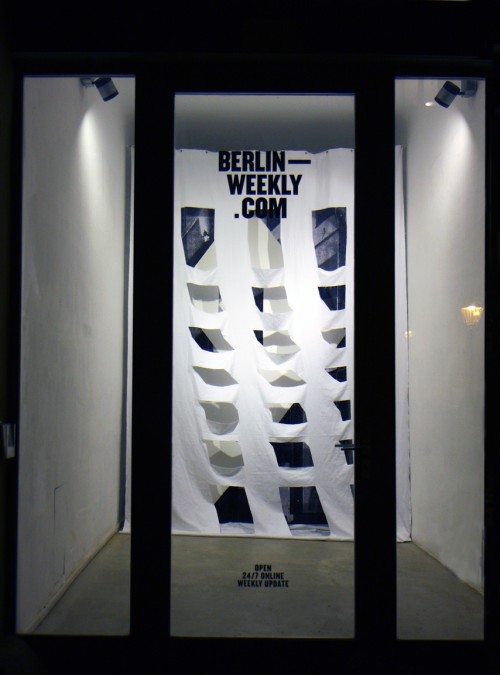 Die Berliner Künstlerin Andrea Pichl beschäftigt sich in ihren Arbeiten mit den Versprechungen innerhalb der Architektur der Moderne bis zur Gegenwart. Ihr Blick geht ins Detail, an jene Stellen, an denen die Architektur das aufgedrückte System nicht mehr (aus-)halten kann und zum hässlichen Mutanten wird.
In ihrer neuen Arbeit "Endliche Folgen." bezieht sich Andrea Pichl u.a. auf die Ornamententwicklung, die als Kalkül, als ein formales Regelsystem beschrieben wird.
Andrea Pichl stellte u.a. 2010 im Mies van der Rohe Haus in Berlin, in der Nationalgalerie Taschkent / Usbekistan , sowie 2011 im Irish Museum of Modern Art in Dublin aus.
Zur Zeit ist ihre Arbeit im Hamburger Bahnhof in der Ausstellung "Architektonika" zu sehen.
The work of the Berlin-based artist Andrea Pichl is dealing in a broad sense with the architecture of modernism to the present.
Her new work "finite consequences." relates to the development of ornaments, which she describes as calculation – as a formal control system.
Works of Andrea Pichl were presented already in the Mies van der Rohe building in Berlin (2010), the National Gallery in Tashkent / Uzbekistan and at the Irish Museum of Modern Art in Dublin (2011). At present her work is exhibited among others at the Hamburger Bahnhof in the exhibition "Architektonika".