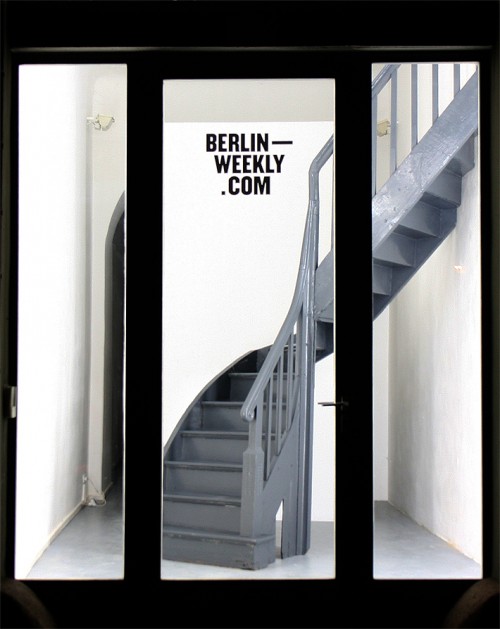 'Sarah Winchester Revisited' by Tina Born
Ortsbezug, Zitat, Geschichte und narrative Strukturen sind Ausgangspunkte für Tina Born´s zumeist dreidimensionale Arbeiten.
Das Ausstellungsprojekt Sarah Winchester Revisited bezieht sich zum einen auf die Geschichte der unter Verfolgungswahn leidenden Erbin des Winchester Rifle ("The Gun that Won the West")- Imperiums Sarah Winchester (1837 – 1922), zum anderen auch auf den Projektraum BERLIN-WEEKLY, für den Tina Born den architektonischen Vorgaben und Besonderheiten des Ortes folgend, eine raumgreifende Installation entwickelt hat. Die titelgebende Person Sarah Winchester ist bekannt dafür, dass sie ihr Vermögen darauf verwandte, ihr Anwesen in eine labyrinthische Festung umzubauen, um dadurch 'böse Geister' und imaginierte Verfolger zu verwirren und abzulenken. Für BERLIN-WEEKLY zeigt die Künstlerin 2 raumbezogene Arbeiten.