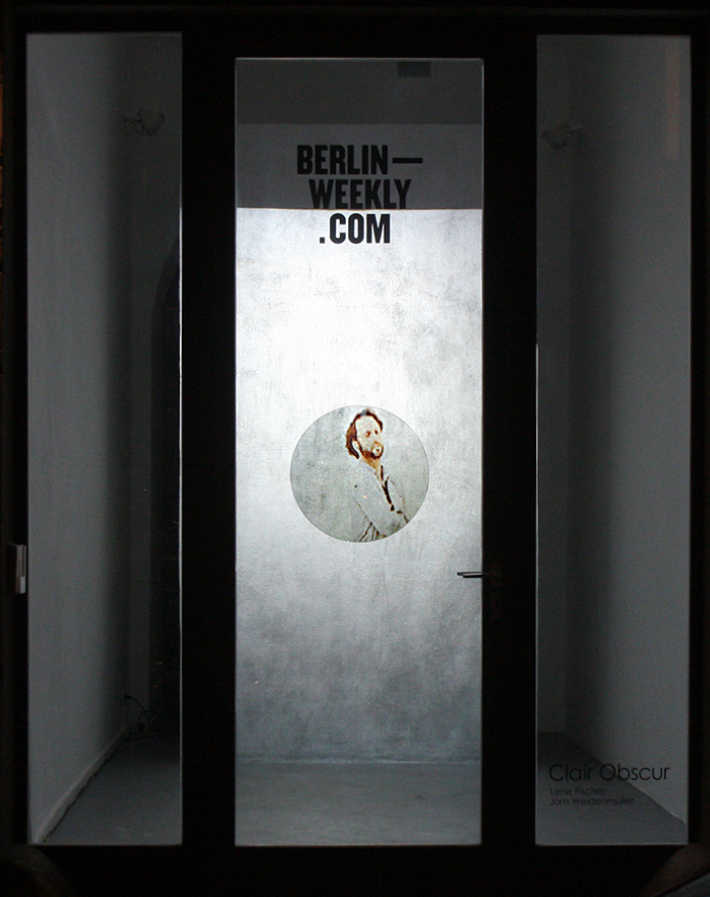 'Clair Obscur' by Lene Fischer und Jörn Weidenmüller
(projector, aluminium powder, optical filter)
Die Installation 'Clair Obscur' beschäftigt sich mit dem Unsichtbaren im Sichtbaren. Die beiden Designer Lene Fischer und Jörn Weidenmüller erforschen die Grenzen menschlicher Wahrnehmung im Grenzbereich zwischen Technologie und Kunst. Basis für die Installation bildet eine neue Projektionstechnologie, durch die das erzeugte Bild für das menschliche Auge zunächst unsichtbar bleibt. Erst beim Blick durch ein spezielles Fenster mit einem Hightech Filter entpupppt sich das weiße Licht der Projektion als bewegtes Bild.
The installation 'Clair Obscur' by designers Lene Fischer and Jörn Weidenmüller deals with the invisible inside the visible. Different levels of reality and the limitations of human perception are explored at the crossroads of technology and art. The basis for the installation is a new projection technology. Not perceptible for the human eye, the generated moving images only become visible when viewed through a special window with a hightec filter.